Troopers: Watch What You Tweet!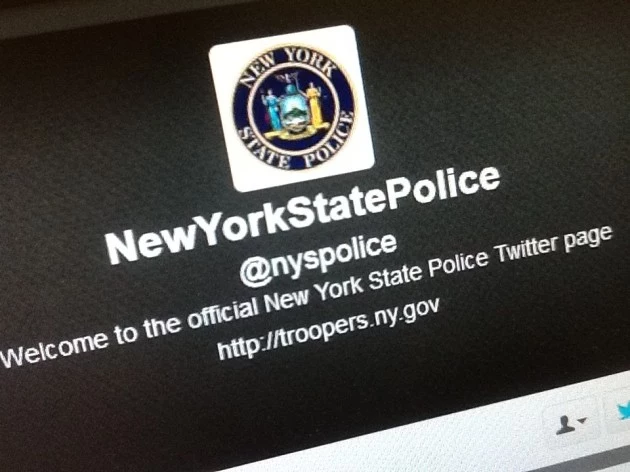 State troopers are like millions of New Yorkers. They're online, using Facebook, Twitter and other social media sites.
This week, State Police Superintendent Joseph D'Amico announced the agency is embracing Facebook and Twitter to release official information in a way to reach more people.
At the same time, D'Amico is encouraging troopers and other State Police employees to be careful in what they post on their own Facebook pages or Twitter accounts.
Speaking on WNBF Radio's Binghamton Now program, D'Amico noted the agency has emphasized the importance of State Police personnel using discretion in the information they post online.
D'Amico said troopers and others in the agency should always keep in mind that anything they post via social media could wind up going public at some point in the future.
The superintendent said Facebook postings and information gleaned from other online venues have proven helpful in developing information in State Police investigations.
Meanwhile, the official New York State Police Twitter page is growing in popularity. It now has more than 900 followers.